Alameda DMV Hearing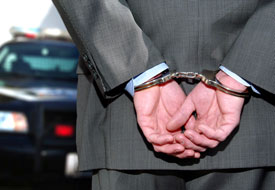 A DUI arrest will result in two separate proceedings: the criminal court trial and an Administrative License Revocation (ALR) hearing with the California Department of Motor Vehicles.
The ALR hearing is an administrative proceeding designed to determine your driving privileges. Before a DMV hearing officer can make the ruling to suspend your license beginning on the 31st day after your arrest, the following must be proven: the Alameda County Sheriff had probable cause to pull you over, the arrest was made lawfully, and your blood-alcohol concentration (BAC) was 0.08% or higher at the time you were driving.
When you were arrested for drinking and driving, you should have been issued a pink "Notice of Suspension." This serves as your thirty (30) day temporary license and your obligation to appear in court. Within ten (10) calendar days of the date of your arrest, you must request an ALR hearing with the DMV's Driver Safety Office. Failing to schedule a hearing within that time will result in an automatic license suspension. The length of suspension is dependant on any prior drinking and driving convictions you may have. One important fact to note is that your DMV hearing is completely separate from your criminal trial. The outcome of one does not affect the other.
After scheduling a DMV hearing, you will start to receive notifications that will provide deadlines and explain your rights. Read each document carefully and keep them in a secure location.
Some of these rights include:
the right to review any evidence
the right to cross-examine any DMV witnesses
the right to subpoena anyone who prepared, or is listed on, evidence submitted by the DMV
the right to submit evidence and witnesses on your behalf
the right to be represented by a DMV hearing lawyer (public defenders are not provided)
Your DMV hearing attorney will submit evidence on your behalf in the form of accident reports, medical records, photographs, sworn affidavits, sworn testimony, and/or other pertinent items.
You will be notified in writing of the DMV's decision to suspend your license. If the suspension is upheld, you have the right to appeal the decision. The appeal must be requested according to the laws pertaining to your case. All appeal information will be provided to you with the decision notice.
Contact the Law Office of Robert Tayac today to begin the process of protecting your rights and driving privileges.
Address: 600 Montgomery Street, Suite 210, San Francisco, CA 94111
Phone: (800) 901-1888
Email: Alameda DUI Lawyer
Home > Alameda DMV Hearing